Micro Influencers VS Macro Influencers: The Ultimate Review
Social Media gave birth to a new breed of human beings – "Influencers"
How or why this happened is not important.
They are here and they are here to stay.
Another thing we can both agree on:
They are changing marketing. (kind of like celebrities did not so long ago)
So let's answer an important question:
"Should I work with Micro or Macro influencers?"
First, let's talk about influencer marketing and about what is nowadays the definition of Macro influencer (AKA "influencer" or "Mega influencer").
What comes to your mind when you hear "influencer marketing" or "influencer"?
Does your brain project a slightly annoying image of a celebrity – Kim Kardashian, Beyonce, Cristiano Ronaldo, just to name a few, posing with a product you know is (sh*t!) not necessarily the best out there?
Hopefully not.
It's not an easy one to digest.
So why am I saying this?
Why don't I just point you in the right direction; we both know Kylie Jenner's lip kits aren't the secret behind her prominent pout.
Let's get back on track. Let me tell you what thoughts should be running around your mind when you hear the words "influencer/ ambassador marketing".
Once your brain detects those two words, you should be thinking of all the micro influencers you can work with as they are the real MVPs of this game.
If you decide to ever run an influencer marketing campaign, you must be aiming at getting max. engagement, simply because this is a win-win situation for both your business and your selected influencer(s). Also, because it would show this is the right Influencer <-> audience match for your product/service.
Micro influencers drive 60% more engagement than macro influencers.
"- Really?
– Yes.
– But why?"
Here's why:
Because they are much more invested in their craft than macro influencers/celebrities, so they are seen as more trustworthy sources of recommendations.
With micro influencers, almost every follower is a friend, friend of a friend, an acquaintance, an old friend from high school, an ex-girlfriend, etc.
The point is, those smaller audiences are much closer to that certain influencer than they would be to Selena Gomez.
The trust that micro influencers bear simply can't be replicated by any celebrity or macro-influencer. It's the same as a friendly referral, thus this can allow you to push your offerings on a higher price, in a shorter sales cycle, less to none negotiation and longer life cycle.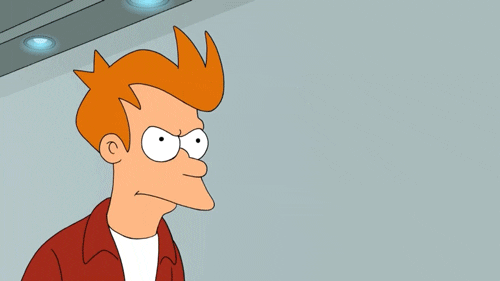 Not only that, but you can delve into a bigger network within your key demographic.
Seriously, it's like word-of-mouth (a.k.a the best marketing channel ever known to man), but a bit more measurable.
More fun stats on influencer marketing can be found here.
What on earth is a micro influencer?
Now, this is still something nobody can quite agree on.
Some people say it's somebody with up to 10k followers.
Others say it's somebody with up to 100k followers.
Off topic: even Forbes likes micro-influencers! They forgot to mention us, but they have time to correct that mistake…
What can we take away from this?
Your North Star Metric ⭐ here is influence (a.k.a. engagement).
What we can tell you for sure is that once you hit the 100k mark → engagement rates drop by around 20%. But hey, try and keep 100k+ friends happy at all times (yeah, I don't know how to do this either).
How many people you want to reach can help you determine budgets/rewards, but never let reach alone to drive your decision-making process. Simply focus your efforts on influencers that fit well with your brand, because their audiences will most likely also like your brand!
Why do Micro Influencers matter?
Let me just say it first – they matter.
Now, why?
Well, because in this day and age, we as consumers are constantly overloaded with content. Especially from big names. You know, the ones we already mentioned for example – Kim Kardashian, Cristiano Ronaldo, Selena Gomez, etc.
We also have matured. Consumers are savvy nowadays. We all know that those celebrities or in general people with a huge following (hundreds of thousands or millions) are getting a handsome paycheck to pose with a certain product. Usually, it's also a product most people can't afford either (for example Rolex).
Anyways, back to why Micro influencers are different.
They are different because they are trustworthy.
When Kim Kardashian says "Calvin Klein" is amazing, it does not really mean much, does it?
However, when a "normal" person who happens to have a few thousand followers says a certain brand is great, it is seen as a "friendly referral". That's the whole point.
We simply no longer want to be like the celebrities. We don't have to.
Also, marketing is all about identifying yourself with the brand/product, and when someone you identify easily with gives you a "friendly referral", you listen to them.
Our friends at HubSpot can also show you some examples of brands successfully working with Micro influencers here.
What on earth is a Macro Influencer then?
The big boys. Those are usually easy to spot.
Anything from the Kardashians to Gary Vee, athletes, etc. makes the cut.
Here at Inbassador, we classify influencers into nano (less than 1k followers), micro (up to 10k followers), influencer (more than 10k followers), but in reality, it's fair to say that Macro influencers are profiles with more than 100k followers. Oddly enough, this is also the point at which engagement rates drop significantly (in some cases with up to -20%).
Okay, maybe I am being a bit too negative now. It's not all bad.
Not at all actually.
While Macro influencers don't hold the same trust levels, simply because their audiences are much bigger and broader (and because that's how we humans are in general), they also offer an easier ROI calculation on a campaign. It's easier to calculate.
The only downside really is that in most cases, it's quite expensive. Expensive can be okay, but unpredictable is not as it could be anything from $2000 to $50 000. Oh, but if the Kardashians come to play, get ready to splash the cash – $500 000.
In any case, finding the right macro influencer for your brand can be something huge. So please, be on the lookout for those too.
Cool, but what does Inbassador.io have to do with micro influencers?
By now, you are probably wondering why is this guy from Inbassador.io talking to me about micro influencers, Influencers & Influencer marketing in general?
WHAT IS INBASSADOR? I NEED ANSWERS!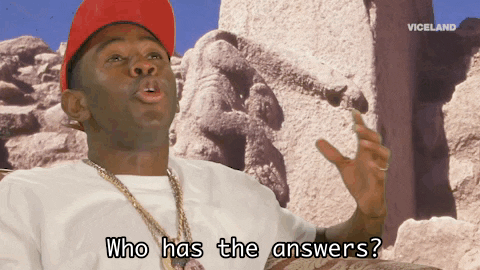 Easy tiger, answers incoming in 3, 2, 1….
In short, Inbassador is a software tool that allows you to:
Get detailed social metrics on your customers
Have them categorized in nano, micro, macro influencer
Build relationships with them by working together
That's the short version.
Now, let me delve in (ha!) a bit deeper.
Let me go back to micro influencers and macro influencers for a minute.
I already told you what makes micro influencers so special (engagement, friends with their audience, etc.), but how about working with them, or with macro ones?
Well, the problem with micro influencers is, well, they are micro influencers → they are harder to find → they are harder to work with.
Let me walk you through the process behind working with each of those (macro and micro).
Let's start with the big boys – macro influencers.
You know your audience likes Dwayne "The Rock" Johnson (hey, 102 million people apparently do).
So you reach out to him (or the people behind his social media accounts).
You all agree – it's going to be huge!
You end up paying a significant amount of your marketing budget to The Rock himself.
He posts/mentions your brand here and there and you get some decent results out of it.
The end.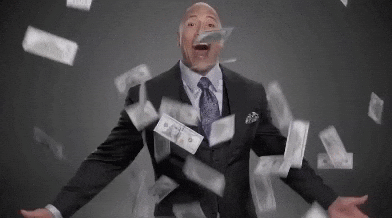 Now, with micro influencers, you can't get exposure to 102 million people, you simply can't. Sorry. 🙁
Thus, you will have to work with a few of them (you still won't reach 102 million, but your engagement will definitely be at least 6 times better!)
You can check more fun stats like The Rock's following here.
Let's get to the important question though:
What might working with, say 10 micro influencers look like?
See the process above where we worked with The Rock → repeat 10 times.
Yes. 👇
Now back to Inbassador.
Why did we sit down and create this product in the first place?
That's an easy one to answer! Just remember the formula "see the process above where we worked with The Rock → repeat 10 times."
Yes, that's why.
Also, because they are the next big thing!
Wait, but how exactly does it make it easier & faster?
So it works like this:
You create an Inbassador account
You connect your store/website (no coding, coding is for losers)
Inbassador matches your customers to their social profiles (Instagram, Twitter, YouTube)
We show you all your customers (kind of like a CRM)
It gives you detailed social metrics for each matched customer (followers, engagement rate, etc.)
You can filter, select and outreach to the ones you'd like to work with
Yes, it's kind of like sending them an email campaign (you can do it in bulk)
You build relationships with your customers
You help each other get more social exposure
Nothing! Having 9 steps just seemed a bit odd (ha!).
Okay, anything else?
Well, you can easily stalk your customers on social media!
TEASER:
But wait there's more…
🌟Introducing "lookalike" influencers!🌟
You are probably familiar with Facebook's lookalike option when it comes to the targeting of your beloved Facebook ads. If you are not, it won't be hard to learn more about it. Googling it will most likely do the trick.
In any case, now you will learn about Inbassador's lookalike option.
In plain English, it simply finds & shows you similar "influencers" to the ones you already have within your database.
Remember this "Well, the problem with micro influencers, is well, they are micro influencers → they are harder to find → they are harder to work with."
Yeah, that's not true anymore, it's actually easy to find them with Inbassador! 🙇🏻
So, not to brag (it's not okay to brag!), but…
With Inbassador, you have the easiest way to identify micro-influencers who already like your brand!
Not only that, but you can easily start working with them.
So don't waste time – go ahead and start building relationships with them.
P.S. Oh, you can find similar Influencers too and that is quite cool!